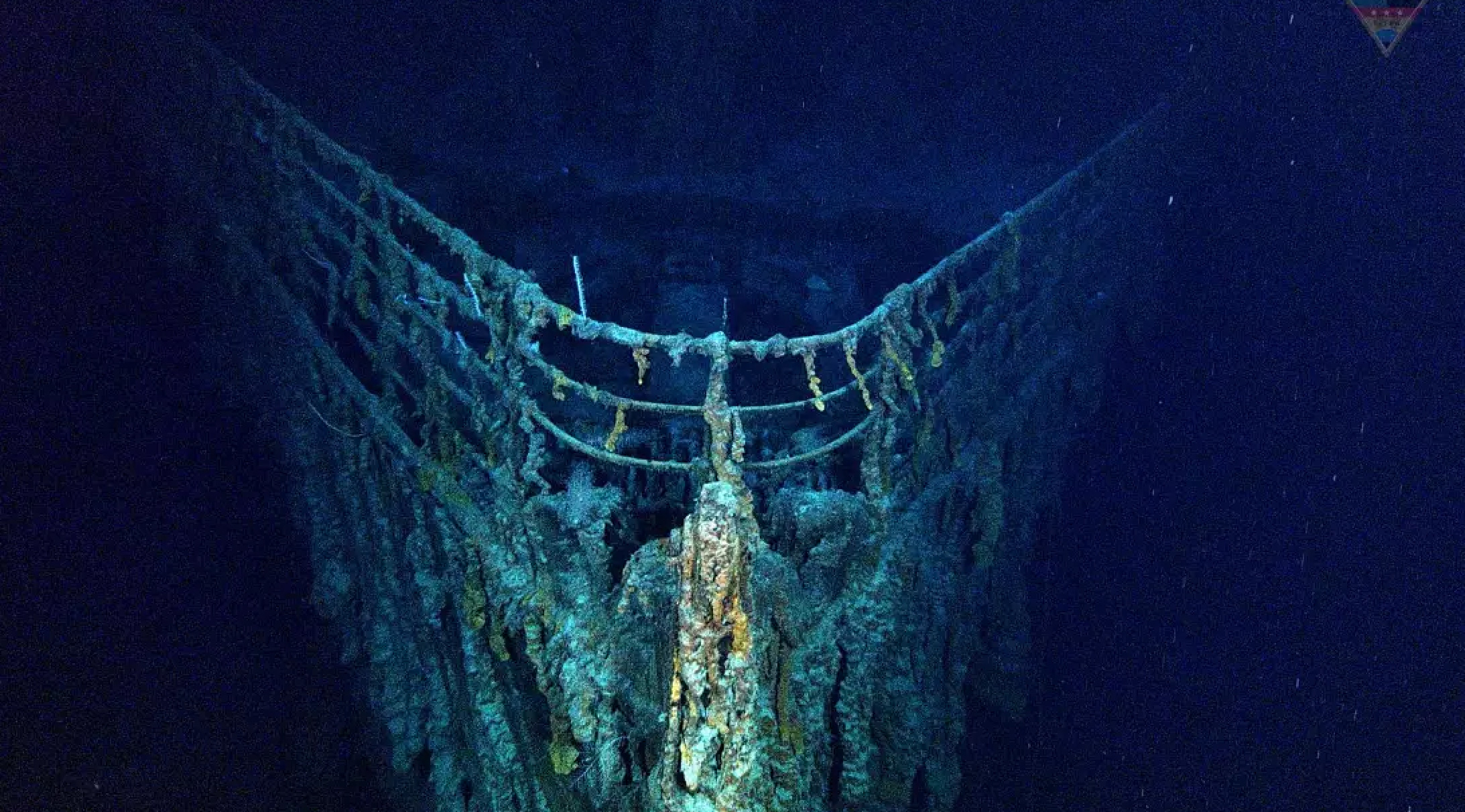 The worlds first 8K footage of the Titanic have been released after a successful 2022 Titanic Expedition which has captured never before seen details of the famous sunken ship.
The goal of The Titanic Expedition is to gather as much information of the wreck as possible, which is no mean feat as it sits 3,800 meters beneath the sea 400 nautical miles off the coast of Canada.
Stockton Rush, President of OceanGate Expeditions says, "Capturing this 8K footage will allow us to zoom in and still have 4K quality which is key for large screen and immersive video projects. Even more remarkable are the phenomenal colours in this footage,".
Article continues after this ad
Advertisement
The highly detailed footage which has been released on the OceanGate Expeditions YouTube Channel will be used by scientists to study the decaying wreck more accurately.
"We are seeing new details in this footage," Rory Golden, OceanGate Expeditions Titanic expert and veteran Titanic diver said.
"For example, I had never seen the name of the anchor maker, Noah Hingley & Sons Ltd., on the port-side anchor. I've been studying the wreck for decades and have completed multiple dives, and I can't recall seeing any other image showing this level of detail. It is exciting that, after so many years, we may have discovered a new detail that wasn't as obvious with previous generations of camera technologies."
This footage shows the bow, port-side anchor, hull number one, one of the huge anchor chains, cargo hold number one, solid bronze capstans as well as evidence of decay where the rail has disintegrated and fell away.
Article continues after this ad
Advertisement
The previous years footage will be compared to the new 2022 footage and OceanGate Expeditions are planning to capture this year on year. OceanGate Expeditions is already planning their 2023 Titanic Expedition that is scheduled to begin in May 2023.
(Image: Supplied – OceanGate Expeditions)