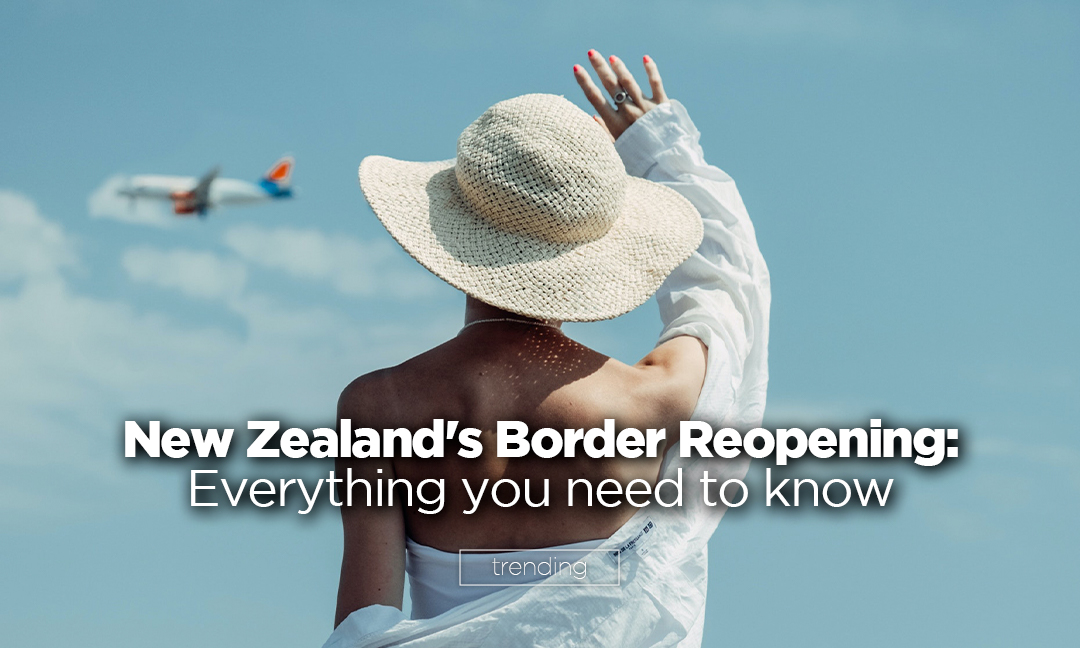 Here's everything you need to know about the long-awaited New Zealand border reopening, which is happening in five stages.
---
Our friends across the pond are finally re-opening their borders after Jacinda Ardern snapped them shut when the pandemic first began in March 2020.
Excluding the short-lived trans-tasman travel bubble, which was derailed by the pesky Omicron variant, Australian's haven't been able to enter New Zealand for close to two years.
At long last we can rejoice! Australians will no longer be banned from visiting our island cousin, with Prime Minister Jacinda Ardern unveiling a five-stage plan for the country's reopening.
Speaking to both nations on Thursday, Jacinda Ardern revealed it's finally time for New Zealand to open back up:
"With Omicron's arrival, we pushed that change in border settings out – to give ourselves the chance to roll out boosters – a chance most other countries never had.

With our community better protected we must turn to the importance of reconnection. Families and friends need to reunite. Our businesses need skills to grow. Exporters need to travel to make new connections."
While the Ardern government will scrap mandates for managed isolation and quarantine (MIQ) from February 28, 10 days of self-isolation will still be required for all people entering from abroad.
While the road looks long, here's the exact timeline for New Zealand's phased reopening:
Stage one - February 28
New Zealanders and eligible travellers from Australia will be able to enter New Zealand.
Stage two - March 14
New Zealanders and eligible travellers from everywhere, along with skilled workers and working holiday visa-holderswill be able to enter New Zealand.
Stage three - April 13
Offshore temporary visa holders, up to 5,000 international students, other critical workforces, sports teams and athletes, and some cultural performers will be able to enter New Zealand.
Stage four - by July
All travellers from Australia and other visa-waiver countries will be able to enter New Zealand.
Stage five - October
Border opens to the rest of the world and all visa categories will be fully reinstated.
---
So, who else thinks its time for a holiday across the Tasman?
---
Image: Vitaliy Mitrofanenko / Pexels