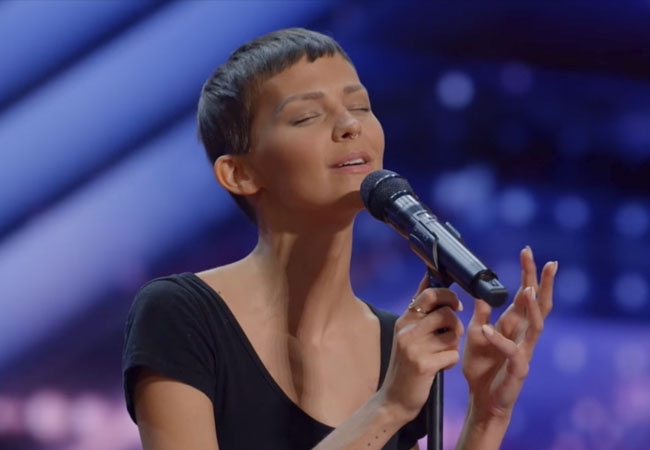 Our lives may be feeling a little hard lately, but this incredible performance by singer Jane Marczewskisinger - stage name Nightbirde - will absolutely make you feel okay about things again.
Nightbirde's performance of original song "It's OK" on America's Got Talent earned her the Golden Buzzer from Simon Cowell.
And it's not just Nighbirde's stunning voice that did it, but her brilliant optimism and powerful authenticity.
As Nightbirde explains in the opening chat with the judges, her song is based on the last year of her life dealing with cancer.
And despite the title, she's actually not okay, telling the audience that she still has some cancer in her lungs, spine, and my liver.
"It's important that everyone knows I'm so much more than the bad things that happen to me," she says to rousing applause before performing her song.
Her lyrics state: It's ok, it's ok, it's ok, it's ok / if you're lost / we're all a little lost / and it's alright / it's alright to be lost sometimes.
If that's not a mantra for our times, we don't know what is.
Nightbirde revealed she has only a 2 per cent chance of survival, but that's not stopping her. "You can't wait until life isn't hard anymore before you decide to be happy," she told Simon when he was lost for words while trying to give her feedback.
We can't wait for her album.
Watch her America's Got Talent performance:
Here's also a longer, studio-recorded version - you might even want to put it on repeat:
Image: Facebook/America's Got Talent