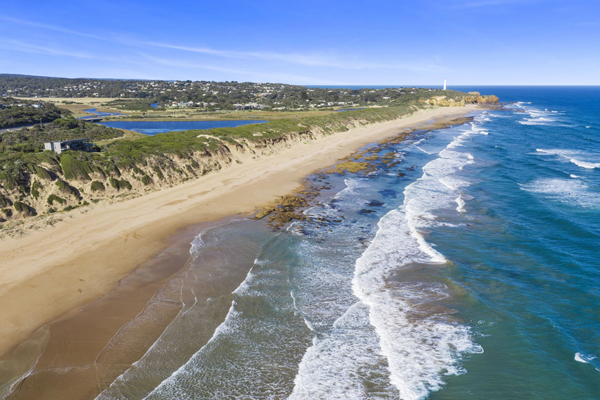 An iconic Australian movie location is up for sale by an Australian business icon, Boost Juice founder Janine Allis.
The property is known locally as Mad Max's, after part of the original Mad Max movie was filmed there in the 1970s.
Allis purchased the house for $1.1 million in 2000 after her family had been renting it for five years prior.
It's been a great investment, the luxury property with stunning coastal views, now guided for sale between $10.8 to $11.8 million.
The house has undergone quite an extensive rebuild, unrecognisable since Mel Gibson's character Max Rockatansky was running around inside planning vengeance in his pyjama bottoms 40 years ago.
No longer a rustic beach shack to help you forget the troubles of your post-apocalyptic nightmare, it's now a luxury five-bedroom house with six bathrooms and a pool.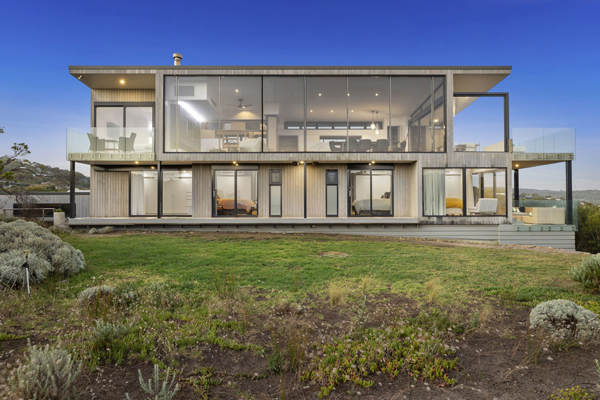 Photos: Supplied, courtesy of Great Ocean Properties
Perched above the main dune of the 6km long Fairhaven beach, real estate agent Great Ocean Properties describes it as, "arguably the best position on the west coast of Victoria."
But if you needed more of a selling point, the lighthouse you can see from the balcony is the same one from the 1990s children's comedy television series, "Round the Twist."